Home > Products > Brand briefBrand brief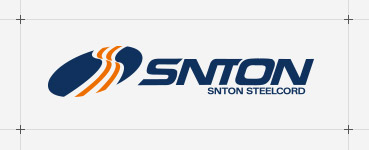 The logo of SNTON brand that mainly composed by letters and graphics, attains the harmonious blend of enterprise and internationalized market, predicts the enterprise' long and unbeaten development, and it annotates internationalized development idea and internationalized management model.
The English part of the logo is composed by letters of

, that meaning shengtong. SNTON is the pronoun of shengtong transliterating. SNTON pronunciation accords with international standards and hasn't the repeat in the international, so it only belongs to SNTON. "SNTON" is innervation and force in design, represents shengtong in the name and integrates into escalate, which fully embodies enterprise development power and cohesion, overall national interests, and never stopping positive symbols.

Graphics mainly composed by international background and the deformation letter "S". It not only has the idea of Yellow River inflowing into sea, but also the unlimited extent of our leading products etc. the yellow parts of graphics mainly highlight enterprise location. The word "s" likes the turbulent Yellow River flowing to the sea, representing the mouth of the Yellow River and represents a symbol of immortality star enterprise.
The deformation of letter "S" and blue background combination represent the enterprise international development aims. The bend extension of "S" likes as road toward international and future. Elliptic background represents the international business environment. The bend extension of "S" is also the symbol of products. The bend "S" likes a bridge between SNTON and customers for freedom of choice. Products like freely, safely, infinitely extended wide flat roads. High quality products are inseparable from tires_en_en_en_en_en_en; also represents unlimited extension of roads under automobiles.